Customer Service
Dashboards
Measure your customer service analysts' performance and evaluate if
your users are being adequately served. Schedule graphical updates so
that you don't miss out on anything that's happening on your pages!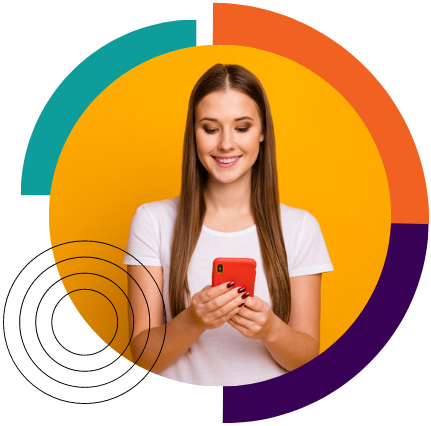 Optimise customer service on social media
with metrics and data about agent performance
Measure your brand's
response rate
Measure the response rate of all your digital channels and share with your team
to guarantee continuous improvement of your brand's customer service operation.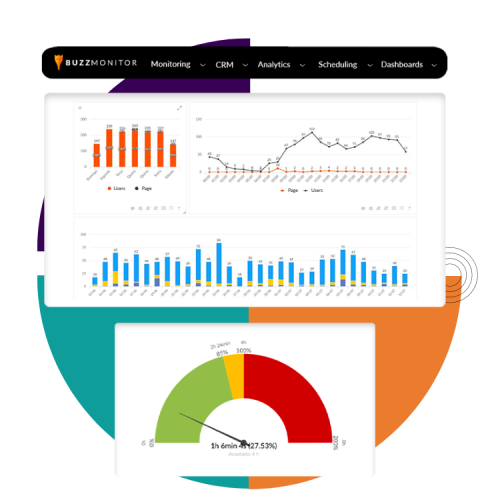 Gather analyst performance
rates on one dashboard
Classify and organise your metrics and KPI's with a few clicks and gather more
than 15 preconfigured reports on one dashboard to share with your team.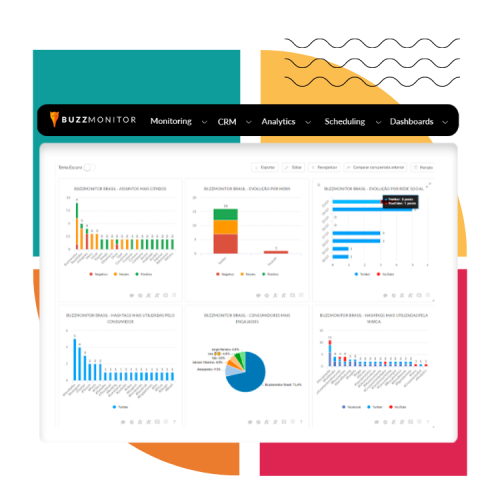 Manage and guarantee the best experience for your users
Organise teams and use tickets to prioritise user messages by classifying them
by theme and sentiment in order to boost the effectiveness of your customer
service operation. Don't forget you can share this information through
customised dashboards!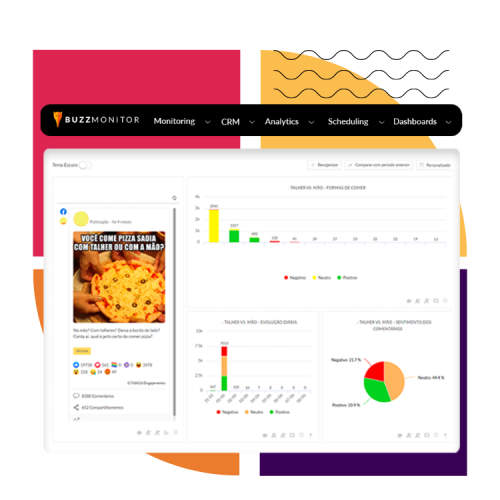 Discover firsthand from our clients how to make the most of the
best Social Intelligence tool.
How can you optimise your customer service?
Train specialised and qualified agents to serve your users according
to your brand's values.
Comments and mentions that require most attention so you reply
to them as soon as possible.
All your digital channel's customer services on one platform and identify the same user across different social media platforms. 
Responses with Artificial Intelligence using Buzzmonitor's Smart Replies.
It's time to optimise customer service!
Try the tool for 14 days free of charge and: 
Create customised dashboards to share with your team. 
Gain an overview of the tool. 
Count on our team for support and resolution of queries. 
Discover the power of Buzzmonitor with this non-binding offer!