Schedule posts on LinkedIn
Plan publishing days and times for posts on your brand's LinkedIn
pages, or your clients'.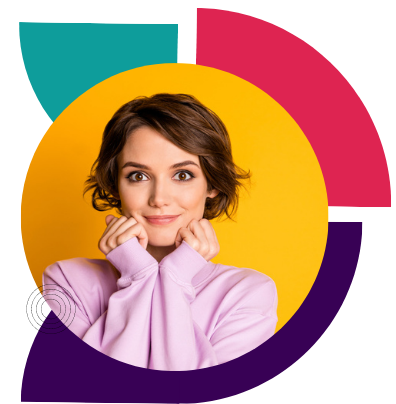 Simplify the execution of your digital strategy
for LinkedIn with Buzzmonitor
Schedule and preview your posts as they will appear. Plan and organise
your monthly or weekly publishing timeline for your business's Linkedin
profiles or client profiles.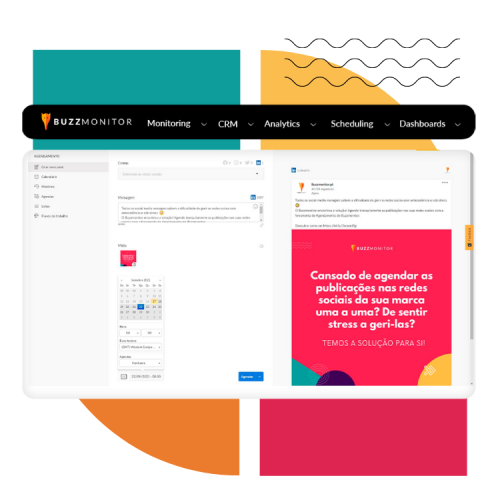 Use automated workflows and spend less time managing your brand's
Instagram profiles or your clients' profiles. This feature enables your
team to create, edit and publish posts, all from one place.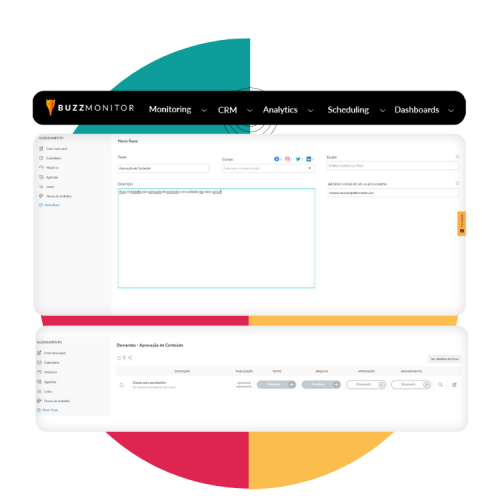 Learn firsthand from our clients how to make the most of the
best Social Intelligence tool.
How can you optimise your brand's
content planning?
Post creation, approval and planning, all in one place. 
Your team with automated workflows. 
The performance of your campaigns and actions. Evaluate their
reach and repercussion with your users.
Results with competitors' results. Finding out what they are doing
will help you identify opportunities for improvement and stay one step ahead.
Boost your LinkedIn strategy
with Buzzmonitor!
Try the tool for 14 days free of charge and: 
Save time and energy by automating your social media content publishing.
Approve content and manage your teams using just one screen. 
Count on our team for support and resolution of queries. 
Discover the power of Buzzmonitor with this non-binding offer!