A complete analysis of
your performance on Instagram
Define goals and use Social Analytics to accompany and measure results
for your brand and your competitors on Instagram.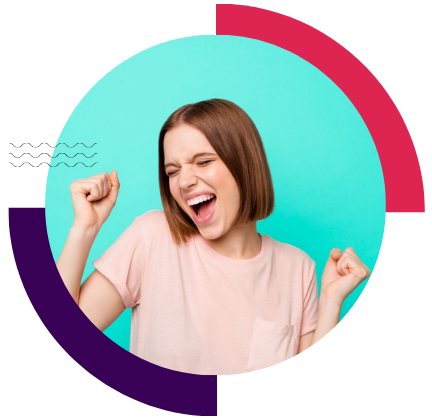 Compare your Instagram metrics
with your competitors
More than 50 metrics
available in one place
Get access to the best performing posts, engagement rate, evolution
of followers and more Instagram statistics.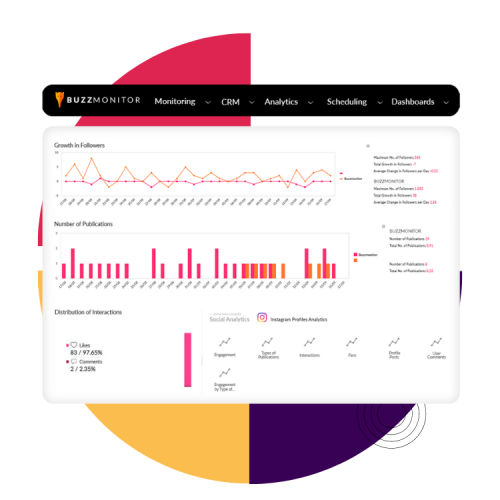 Identify insights on Instagram
with an integrated analysis tool
By cross-checking data you can obtain a general overview of which type
of content is better received by your followers.  This allows you to optimise
your digital strategy based on data.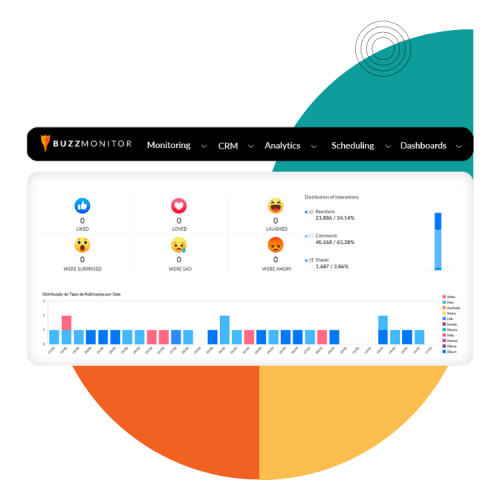 Compare your profile's performance
with your competitors
Buzzmonitor Analytics Pro assists you in making strategic decisions that will make you stand out within your industry.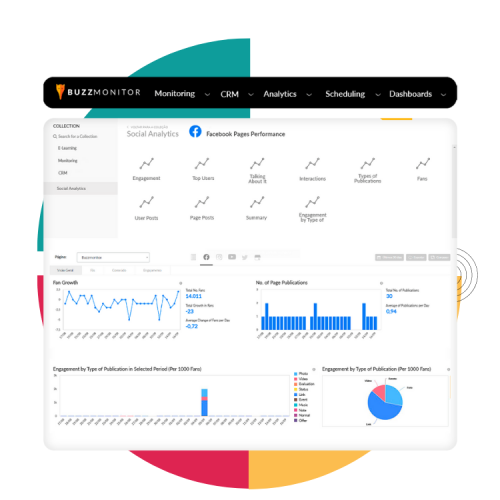 Find out how to use Buzzmonitor's Analytics module to collect,
store, process and extract information regarding your performance on Social Media. This will help you find out  what's trending in the market, spot consumer behaviours and needs and improve processes by optimising your products and services.
How can I find out if my Instagram profile
is performing well?
Clear goals for your profile and generate content that is aligned with them. More followers? More engagement?  
Results regularly and check dashboards to validate and cross-check different metrics. 
Different ways of communicating the same theme and apply the ones with the best results. 
Your results with previous time periods and with competitors to understand the context and the dimension of your metrics. 
Optimise your social media
positioning with Buzzmonitor!
Talk with our specialists!
Try the tool for 14 days free of charge and:
Use one platform to analyse social media performance for your brand and your competitors.
Find out which insights and content have the most engagement.
Gain an overview of the tool.  
Count on our team for support and resolution of queries.
Discover the power of Buzzmonitor with this non-binding offer!