Handle reviews on
Google My Business
Reply to user reviews and give priority to the most important cases.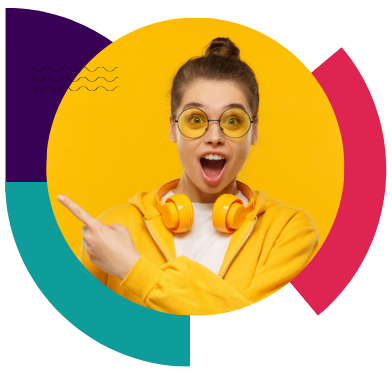 Connect with your clients on social media
in the most easy and effective way
Examine and reply to client reviews on your brand's Google My Business
profile. Filtre by number of stars and advise your CRM team to prioritise
the most urgent cases.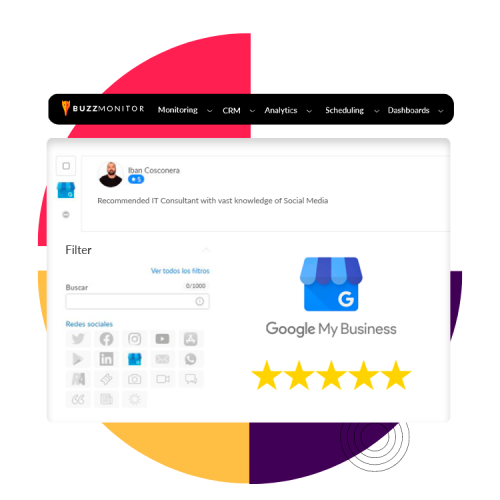 Measure the level of service (Service Level Agreement) on your brand's
social media or your clients'. Examine the quality of your customer service
operation, identify opportunities for improvement and offer your clients
the best customer experience.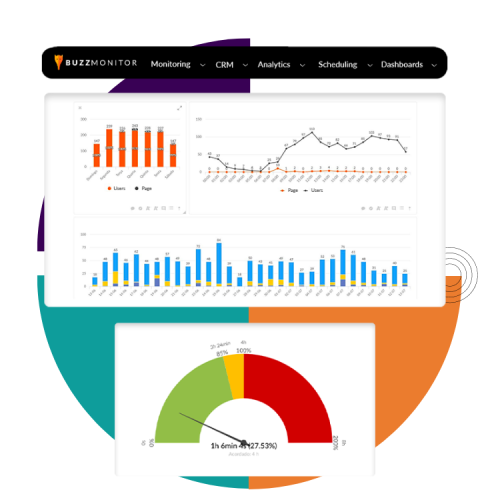 Find out how they centralised all their digital channels on one platform and managed to consolidate their customer service operation on social media and optimise their customer service experience with data and artificial intelligence. 
How can you optimise your Social CRM?
All your social media customer service on one platform. 
Comments and mentions efficiently on all your digital channels. 
Your customer service agents' performance, their response time, sentiments, SLA and much more. 
Your business's CRM with data and guarantee the best customer experience. 
Optimise your customer service operation on social media with Buzzmonitor!
Try the tool for 14 days free of charge and optimise your customer service experience by responding to your clientes from one omnichannel platform for Social CRM.
Use one platform to reply to users on all your digital channels
Analyse your team's performance and response times.
Discover the power of Buzzmonitor with this non-binding offer!