Apply active listening to social media to get insights and
create strategies for connecting with your public.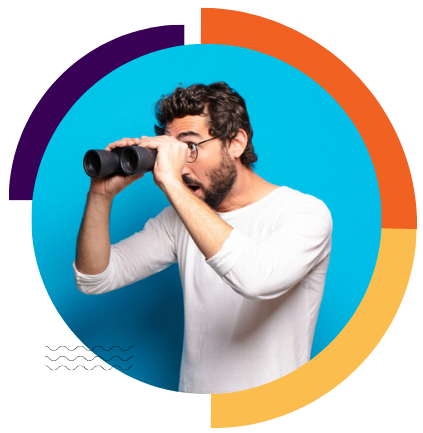 Find out what is said about
your brand on Facebook.
More than 20 pre-defined
reports for Social Listening
Carry out a complete monitoring of Facebook by transforming essential
reports into tailor-made dashboards and keep track of any mentions to
your brand or competitor brands.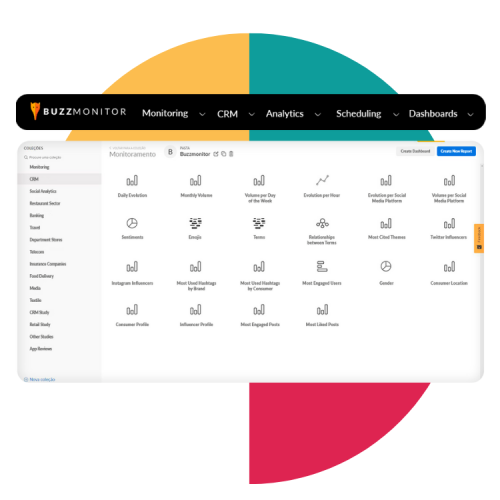 Monitor dark posts campaigns
There's no need to monitor your campaigns manually. Register your dark
post links on Facebook and start collecting automatically with social listening.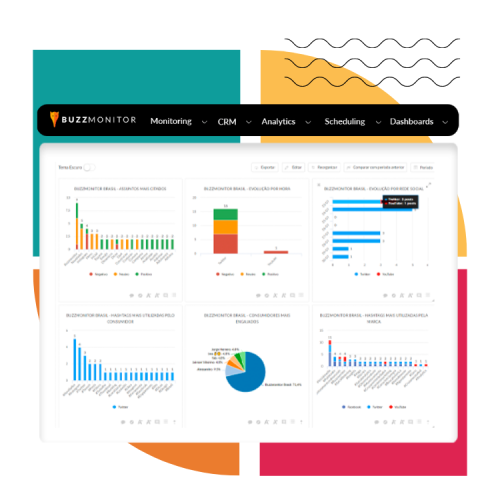 Social Listening for
posts and news
Social Listening allows you to filtre results from Social News posts.
There are more than 3000 news pages registered on Social News.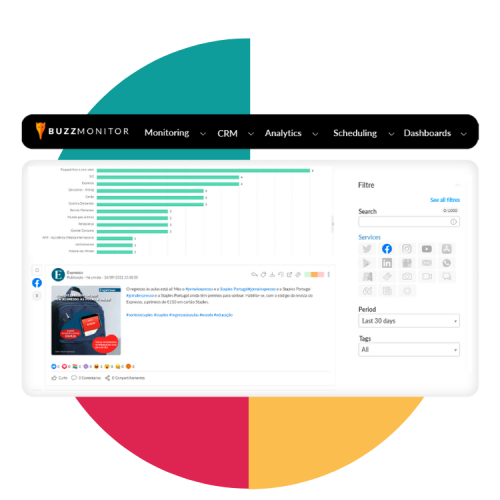 The brand's strategy involved taking part in private Facebook
groups for Yämmi fans where real users of the machine expressed their queries and criticisms but also positive points and suggestions for improvement. Find out how they monitored and managed relationships within this group.
How can I find out what users
think about my brand?
Your brand's social media pages on our monitoring module
and start performing automatic sentiments analyses using AI.
The data collected. With Buzzmonitor you can filter sentiments
according to social media platform, post type, term or theme.
According to a specific period or campaign. For obtaining a
consistent volume of data we recommend at least one week
of data analysis.
Yourself with the themes generating the most positive or
negative sentiments, after using tags to identify and classify
them. This will help you refine your strategy.
Optimise your social media
positioning with Buzzmonitor!
Try the tool for 14 days free of charge and:
Listen to what people say about your brand and your competitors on Facebook.
Analyse your Facebook account's performance.
Gain a general overview of the tool.
Count on our team for support and resolution of queries.
Discover the power of Buzzmonitor with this non-binding offer!