Apply active listening to social media to get insights and create strategies
for connecting with your public.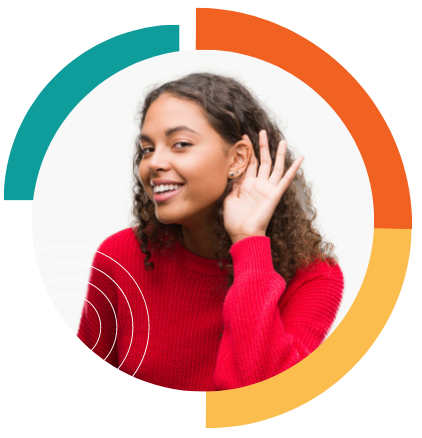 Find out what is being said
about your brand on Instagram​
More than 20 pre-defined
reports for Instagram
Create dashboards with essential or customised reports for a complete
monitoring of Instagram.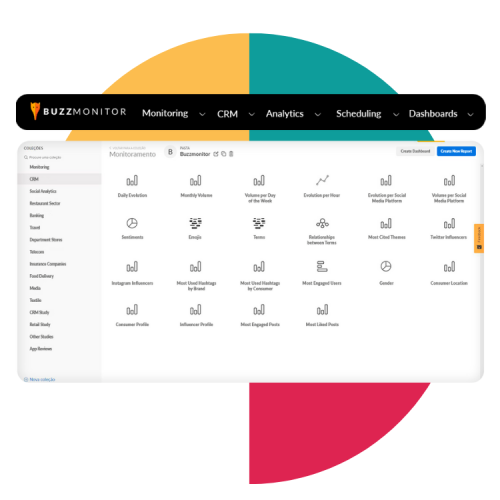 Monitor Dark Post Campaigns
There's no need to monitor your campaigns manually. Register your dark
post links on Facebook and start collecting automatically with social listening.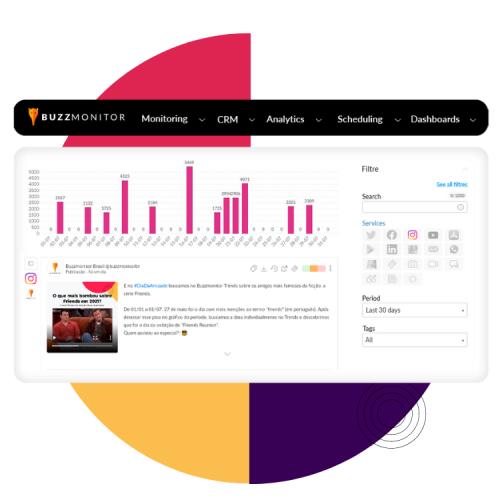 Discover valuable insights
for Instagram
What does the public feel about your brand? Which are the most cited topics?
Which times generate the most buzz amongst your Instagram public? Who are
the influencers? This is some of the data that can be obtained with social
listening on Instagram.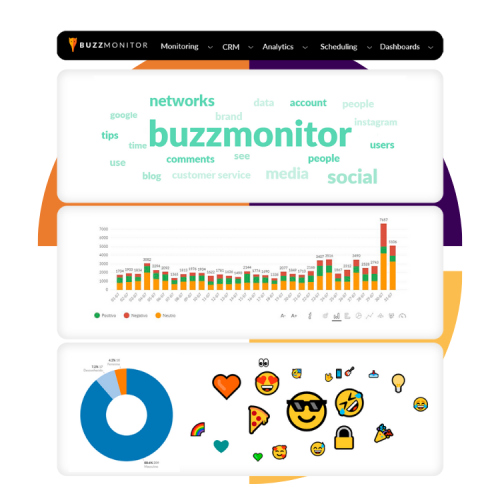 Buzzmonitor is a Facebook Partner and follows all the norms imposed.
Your brand will never be in danger.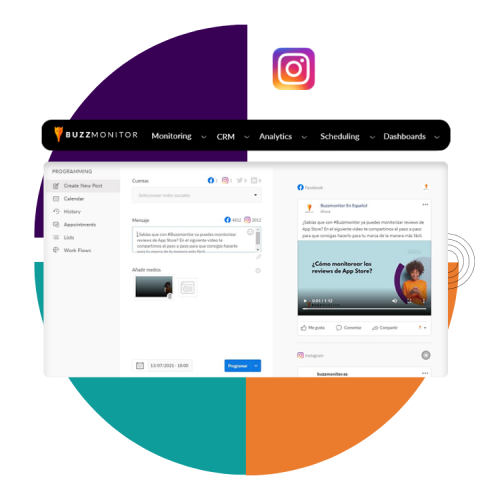 How can you optimise content
planning for your brand?
Your brand's social media pages on our monitoring module and
start performing automatic sentiments analyses using AI.
The data collected. With Buzzmonitor you can filter sentiments according to social media platform, post type, term or theme. 
According to a specific period or campaign. For obtaining a
consistent volume of data we recommend at least one week
of data analysis.
Yourself with the themes that generated the most positive or
negative sentiments, by using tags to identify and classify them.
This will help you refine your strategy.
Optimise your social media
positioning with Buzzmonitor!
Try the tool for 14 days free of charge and:
Listen to what people say about your brand and your competitors on Facebook.
Analyse your Facebook account's performance. 
Gain a general overview of the tool. 
Count on our team for support and resolution of queries. 
Discover the power of Buzzmonitor with this non-binding offer!